Move over, Unicorn Frappuccino! Midnight Mint Mocha is the newest Starbucks Frappuccino in town. While the Unicorn was bright and fruity, the new Frappuccino is nothing but dark and silky.
The blended pick-me-up includes swirls of extra dark cocoa, Frappuccino Roast coffee, milk, ice, cooling mint sugar crystals and, of course, is topped with whipped cream and dark cocoa dusting. Starbucks describes the drink as "bold and refreshing."
"We started by thinking of the heydays of summer," said Jennica Robinson from Starbucks' beverage development team. "We were inspired by thoughts of dark starry nights, looking up at the sky with a cool summer breeze."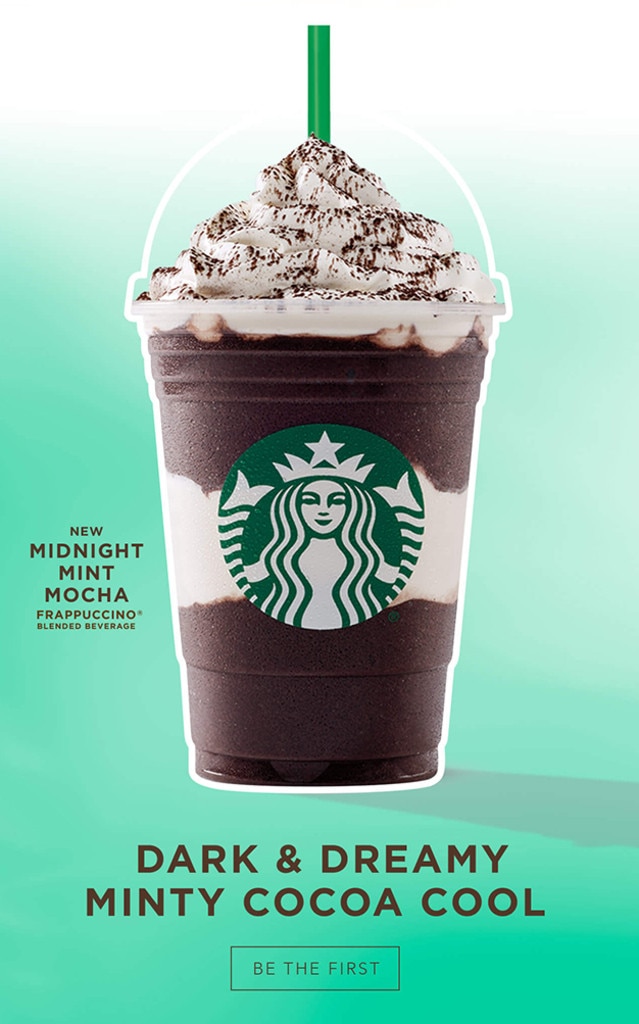 The concoctions don't end there. Along with the Midnight Mint Mocha debut, Starbucks also announced it will be bringing back the S'mores Frappuccino. For those who haven't tried the ooey-gooey goodness before, the S'mores frap is a modern take on the beloved campfire treat.
The blended beverage starts with a generous layer of marshmallow-infused whipped cream and milk chocolate fudge. Then Starbucks adds a creamy blend of milk chocolate, coffee, milk and ice. The drink is topped with another heap of marshmallow whipped cream and graham cracker crumbles. Starbucks describes the drink as "yummy, marshmallow-y and summery."